Clinical Question: What data are available regarding the attitudes toward and the practice of euthanasia and physician-assisted suicide (PAS)?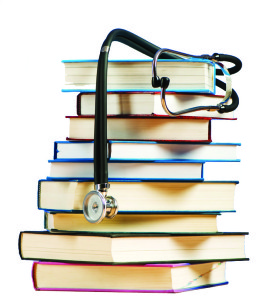 Background: Although controversial, euthanasia and PAS are currently legal in the Netherlands, Belgium, Luxembourg, Colombia, and Canada, while PAS (but not euthanasia) is legal in Switzerland and five states (Oregon, Washington, Montana, Vermont, and California). Knowledge about current practices is limited as only a portion of these jurisdictions have reporting requirements.
Study Design: Literature review with a focus on original data.
Setting: Data from United States, Canada, and Europe.
Synopsis: Published data from 1947 to 2016 were reviewed. U.S. public opinion surveys show a recent decline in support of PAS, from a peak of 75% in 2005 to 64% in 2012. With the exception of the Netherlands and Belgium, physicians in the U.S., Europe, and Australia are less supportive than the general public.
In the U.S., <20% of physicians reported receiving a request for euthanasia or PAS, and <5% complied. Oncologists are most likely to receive a patient request. The typical patient is older, white, insured, well-educated, and enrolled in hospice. Seventy-five percent have cancer, while 15% have neurodegenerative conditions. Loss of autonomy and dignity are common motivators, while <33% of patients cite uncontrolled pain. PAS remains rare, accounting for <0.4% of all deaths. Existing data do not indicate abuse of these practices.
The authors emphasize that existing data are limited and recommend that all countries, not just those where euthanasia and/or PAS are legal, should formally collect information on end-of-life practices.
Bottom Line: Euthanasia and PAS remain relatively rare and primarily involve oncology patients despite increasing legalization.
Citation: Emanuel EJ, Onwuteaka-Philipsen BD, Urwin JW, Cohen J. Attitudes and practices of euthanasia and physician-assisted suicide in the United States, Canada, and Europe. JAMA. 2016;316(1):79-90.
Short Take
Peer Support for Physicians May Curb Burnout
This perspective piece outlines a program of one-to-one peer outreach for physicians as a way to mitigate stress especially when dealing with adverse events or litigation, but no data are provided.
Citation: Shapiro J, Galowitz P. Peer support for clinicians: a programmatic approach. Acad Med. 2016;91(9):1200-1204.