Clinical Question: Does improving hand hygiene compliance from a high level (>80%) to a very high level (>95%) reduce healthcare-associated infections?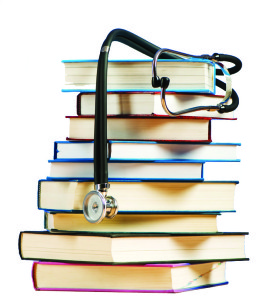 Background: Hand hygiene compliance remains an elusive infection prevention parameter to master. Studies show a correlation in reduction of healthcare-associated infections with improved hand hygiene compliance from a low to medium level, but little data exist on very high rates of hand hygiene compliance.
Study Design: Prospective observational.
Setting: University of North Carolina Hospitals.
Synopsis: Researchers recruited all hospital staff to be hand hygiene monitors, thereby using the Hawthorne effect to drive hand hygiene compliance rates. Over a 17-month period, >4,000 unique observers made >140,000 observations. Data showed a significant increase in hand hygiene compliance rates of about 10% (P<0.001) and a significant decrease in overall healthcare-associated infection rates of about 6% (P=0.0066). A reduction in healthcare-associated Clostridium difficile infection of 14% was observed in association with the improved hand hygiene compliance. No association with multidrug-resistant organisms was found.
Bottom Line: There is continued correlation between improved hand hygiene compliance and reduced healthcare-associated infection rates even at very high levels (>95%) of hand hygiene compliance.
Citation: Sickbert-Bennett EE, DiBiase LM, Willis TM, Wolak ES, Weber DJ, Rutala WA. Reduction of healthcare-associated infections by exceeding high compliance with hand hygiene practices. Emerg Infect Dis. 2016;22(9):1628-1630.
Short Take
Avoid Fluoroquinolones in Acute Sinusitis, Acute Exacerbations of Bronchitis, and Uncomplicated Urinary Tract Infections If Other Treatment Options Exist
Because fluoroquinolones have been associated with potentially permanent side effects involving tendons, muscles, joints, and nerves, the FDA recently updated the boxed warning to state that the risk of use likely outweighs the benefit for uncomplicated infections.
Citation: Fluoroquinolone Antibacterial Drugs for Systemic Use: Drug Safety Communication - Warnings Updated Due to Disabling Side Effects. FDA website. Accessed September 9, 2016.