Clinical Question: Is there a difference in family-rated quality of care for patients dying with different serious illnesses?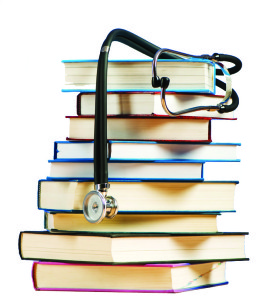 Background: End-of-life care has focused largely on cancer patients. However, other conditions lead to more deaths than cancer in the United States.
Study Design: A retrospective cross-sectional study.
Setting: 146 inpatient Veterans Affairs (VA) facilities.
Synopsis: This study included 57,753 patients who died in inpatient facilities with a diagnosis of cancer, dementia, end-stage renal disease (ESRD), cardiopulmonary failure (heart failure or chronic obstructive pulmonary disease), or frailty. Measures included palliative care consultations, do-not-resuscitate (DNR) orders, death in inpatient hospice, death in the intensive care unit (ICU), and family-reported quality of end-of-life care. Palliative care consultations were given to 73.5% of patients with cancer and 61.4% of patients with dementia, which was significantly more than patients with other diagnoses (P < .001).
Approximately one-third of patients with diagnoses other than cancer or dementia died in the ICU, which was more than double the rate among patients with cancer or dementia (P < .001). Rates of excellent quality of end-of-life care were similar for patients with cancer and dementia (59.2% and 59.3%) but lower for other conditions (P = 0.02 when compared with cancer patient). This was mediated by palliative care consultation, setting of death, and DNR status. Difficulty defining frailty and restriction to only the VA system are limitations of this study.
Bottom Line: Increasing access to palliative care, goals-of-care discussions, and preferred setting of death may improve overall quality of end-of-life care.
Citation: Wachterman MW, Pilver C, Smith D, Ersek M, Lipsitz SR, Keating NL. Quality of end-of-life care provided to patients with different serious illnesses. JAMA Intern Med. 2016;176(8):1095-1102. doi:10.1001/jamainternmed.2016.1200.