Clinical question: Are oral steroids as effective as NSAIDs in treating acute gout?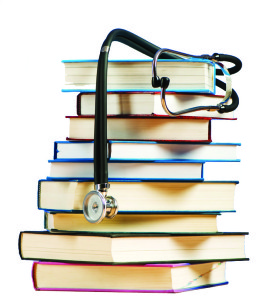 Background: Two small trials have suggested that oral steroids are as effective as NSAIDs in treating acute gout. Wider acceptance of steroids as first-line agents for acute gout may require more robust evidence supporting their safety and efficacy.
Study design: Multicenter, double-blind, randomized equivalence trial.
Setting: Four EDs in Hong Kong.
Synopsis: The study included 416 patients presenting to the ED with clinically suspected acute gout who were randomized to treatment with either oral indomethacin or oral prednisolone for five days. A research investigator assessed response to therapy in the ED at 30, 60, 90, and 120 minutes after administration of the initial dose of medication. Patients then kept pain-assessment diaries for 14 days after discharge from the ED.
Pain scores were assessed using a visual analog scale of 0 mm (no pain) to 100 mm (worst pain the patient had experienced). Clinically significant changes in pain scores were defined as decreases of >13 mm on the visual analog scale.
The number of patients with clinically significant decreases in pain scores did not differ statistically between groups. Both groups had similar reductions in mean pain scores over the course of the study. Patients in the indomethacin group had a statistically significant increase in minor adverse events. No patients in either group had major adverse events.
Bottom line: Oral prednisolone appears to be a safe and effective first-line agent for the treatment of acute gout.
Citation: Rainer TH, Chen CH, Janssens HJEM, et al. Oral prednisolone in the treatment of acute gout. Ann Intern Med. 2016;164(7):464-471.
Short Take
Rate Control as Effective as Rhythm Control in Postoperative Atrial Fibrillation
This study randomized patients with postoperative atrial fibrillation to rhythm control (using amiodarone and/or direct current cardioversion) or rate control and found neither treatment strategy has a clinical benefit over the other.
Citation: Gillinov AM, Bagiella E, Moskowitz AJ, et al. Rate control versus rhythm control for atrial fibrillation after cardiac surgery. N Engl J Med. 2016;374(20):1911-1921.