Clinical question: What are the factors that promote education in delivering high-value, cost-conscious care?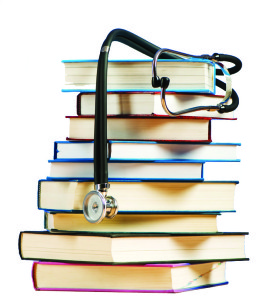 Background: Healthcare costs are increasing, with most recent numbers showing U.S. expenditures on healthcare of more than $3 trillion, almost 18% of the gross domestic product. High-value care focuses on understanding the benefits, risks, and costs of care and promoting interventions that add value.
Study design: Systematic review.
Setting: Physicians, resident physicians, and medical students in North America, Asia, and Oceania.
Synopsis: Seventy-nine articles were included in the analysis, with 14 being RCTs. Most of the studies were conducted in North America (78.5%) and used a pre-post interventional design (58.2%). Practicing physicians (36.7%) made up the majority of participants in the study, with residents (15.2%) and medical students (6.3%) in smaller numbers. Analysis of the studies identified three factors for successful learning:
effective transmission of knowledge about prices of services and general health economics, scientific evidence, and patient preferences;
facilitation of reflective practice through feedback and/or stimulating reflection; and
creation of a supportive environment.
Bottom line: The most-effective interventions in educating physicians, resident physicians, and medical students on high-value, cost-conscious care are effective transmission of knowledge, reflective practice, and supportive environment.
Citation: Stammen LA, Stalmeijer RE, Paternotte E, et al. Training physicians to provide high-value, cost-conscious care: a systematic review. JAMA. 2015;314(22):2384-2400.