Clinical question: Does AIMS65 risk stratification score predict inpatient mortality in patients with acute upper gastrointestinal bleed (UGIB)?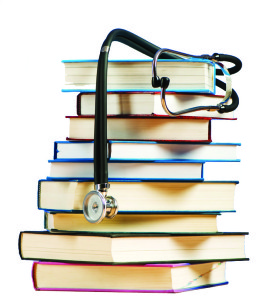 Background: Acute UGIB is associated with significant morbidity and mortality, which makes it crucial to identify high-risk patients early. Several prognostic algorithms such as Glasgow-Blatchford (GBS) and pre-endoscopy (pre-RS) and post-endoscopy (post-RS) Rockall scores are available to triage such patients. The goal of this study was to validate AIMS65 score as a predictor of inpatient mortality in patients with acute UGIB compared to these other prognostic scores.
Study Design: Retrospective, cohort study.
Setting: Tertiary-care center in Australia, January 2010 to June 2013.
Synopsis: Using ICD-10 diagnosis codes, investigators identified 424 patients with UGIB requiring endoscopy. All patients were risk-stratified using AIMS65, GBS, pre-RS, and post-RS. The AIMS65 score was found to be superior in predicting inpatient mortality compared to GBS and pre-RS scores and statistically superior to all other scores in predicting need for ICU admission.
In addition to being a single-center, retrospective study, other limitations include the use of ICD-10 codes to identify patients. Further prospective studies are needed to further validate the AIMS65 in acute UGIB.
Bottom line: AIMS65 is a simple and useful tool in predicting inpatient mortality in patients with acute UGIB. However, its applicability in making clinical decisions remains unclear.
Citation: Robertson M, Majumdar A, Boyapati R, et al. Risk stratification in acute upper GI bleeding: comparison of the AIMS65 score with the Glasgow-Blatchford and Rockall scoring systems [published online ahead of print October 16, 2015]. Gastrointest Endosc. doi:10.1016/j.gie.2015.10.021.