Clinical question: What are criteria for appropriate and inappropriate use of PICCs?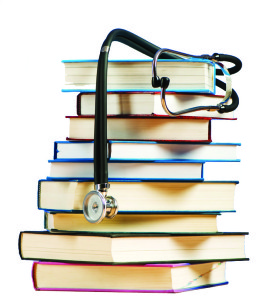 Background: PICCs are commonly used in medical care in a variety of clinical contexts; however, criteria defining the appropriate use of PICCs and practices related to PICC placement have not been previously established.
Study design: A multispecialty panel classified indications for PICC use as appropriate or inappropriate using the RAND/UCLA Appropriateness Method.
Synopsis: Selected appropriate PICC uses include:
Infusion of peripherally compatible infusates, intermittent infusions, or infrequent phlebotomy in patients with poor or difficult venous access when the expected duration of use is at least six days;
Phlebotomy at least every eight hours when the expected duration of use is at least six days; and
Invasive hemodynamic monitoring in a critically ill patient only if the duration of use is expected to exceed 15 days.

Selected appropriate PICC-related practices:

Verify PICC tip position using a chest radiograph only after non-ECG or non-fluoroscopically guided PICC insertion;
Provide an interval without a PICC to allow resolution of bacteremia when managing PICC-related bloodstream infections; and
For PICC-related DVT, provide at least three months of systemic anticoagulation if not otherwise contraindicated.
Selected inappropriate PICC-related practices:
Adjustment of PICC tips that reside in the lower third of the superior vena cava, cavoatrial junction, or right atrium; and
Removal or replacement of PICCs that are clinically necessary, well positioned, and functional in the setting of PICC-related DVT or without evidence of catheter-associated bloodstream infection.
Bottom line: A multispecialty expert panel provides guidance for appropriate use of PICCs and PICC-related practices.
Citation: Chopra V, Flanders SA, Saint S, et al. The Michigan appropriateness guide for intravenous catheters (MAGIC): results from a multispecialty panel using the RAND/UCLA appropriateness method. Ann Intern Med. 2015;163(6):S1-S40.